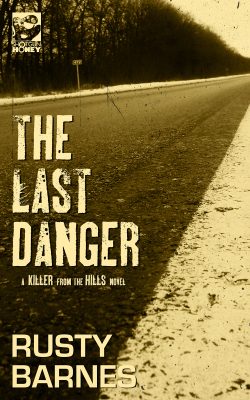 Three months after a shootout with the rene­gade Pittman fam­i­ly robbed him of his broth­er, Matt Rid­er is try­ing to put his life back togeth­er. His wounds are many, his sworn ene­my Sol­dier Pittman may wake up and begin to tell what he knows, his wife is on the knife edge of san­i­ty, and his teen daugh­ter has gone miss­ing with the son of his sworn enemy.
In a whirl­wind series of killings, thefts and rash deci­sions, Rid­er ends up mul­ing drugs across the Cana­di­an bor­der for the Pittman fam­i­ly in order to save his daugh­ter and wife from an even worse fate, even as he betrays them. Rid­er must choose between what is best for his con­science and what his some­times mur­der­ous instincts tell him: kill them all.
Pur­chase a copy here.