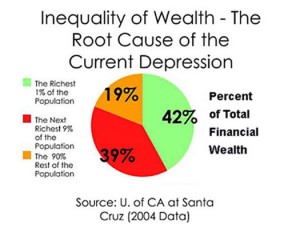 Check out what Paul Toth has to say on the issue:
"in every case in which mul­ti­cul­tur­al­ism is addressed by text­book and/or pro­fes­sor, nowhere to be found is any men­tion of eco­nom­ic class diversity.

As I see it, poor whites, blacks and oth­ers share more in com­mon than the dif­fer­ences in their skin col­oration, whether or not they real­ize it. The impact of class dis­crim­i­na­tion approach­es that of racism. In fact, in most wealthy and large­ly-white neigh­bor­hoods, blacks are accept­ed because mon­ey is today's skin. If you're green enough, you're white enough. Gimme some skin."
I'd have more to say on this if I weren't sick­er than a god­damned mutt. Today is turn­ing into 'sup­port your friends' day for me–I can't con­ceive of peo­ple who deserve it more. One of these days…