I reach below the sink, compare
the proofs of the bot­tles beneath.
Eighty is best and I pour the glass
half full, watch­ing the diet Coke turn gold,
beau­ti­ful as amber. I climb the stairs
the way I am use to, as a child tiptoeing
to my bed­room. I do not wake the man
in the mas­ter bed­room, his hands gripping
the bruised arms of his woman. I sleep
above the shot­gun my moth­er had hidden
below my mat­tress and for­got­ten about long ago.
It waits there. No one sus­pects the room
with the uni­corn wall­pa­per. I am just visiting
tonight. I have this secret beneath the surface.
I try not to roll over. Some­thing might go off.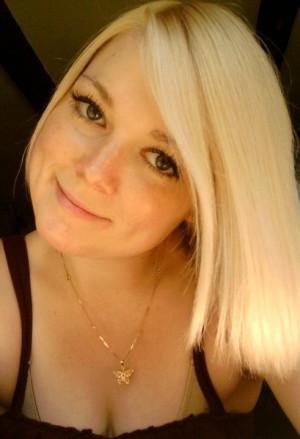 Teisha Twom­ey was raised in New Lebanon, NY. She grad­u­at­ed from MCLA in 2010. She is cur­rent­ly work­ing on her MFA in Poet­ry at Les­ley Uni­ver­si­ty in Cam­bridge, MA.