He was proud of his blue tick hounds, his
six­ty acres of hills, hol­lows, creeks filled
with cop­per­heads and cottonmouths;
nights utter­ly still except when a smell or sound
riled the hounds from their sleep
to bay like old mourners.
My uncle read aloud Sun­day mornings
from the Book of Job in a nasal voice,
about hat­ing the night and wait­ing for day
only to find in the day that one wished for night,
about how we are here for a flick­er of time
then reflect­ed in no one's eye.
My aunt had the cus­tom of hill peo­ple of keeping
framed pho­tographs of dead rel­a­tives in their coffins.
When my uncle died she got rid of his hounds, his
jew's harp, said she was through with men
and their ways, but she kept his death pho­to displayed
on a lace doily in her liv­ing room.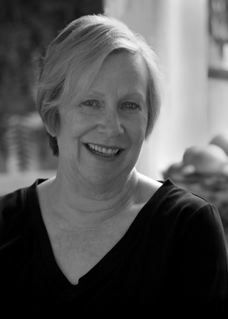 San­dra Giede­man grew up in St. Louis and moved to Cal­i­for­nia in her '20s. She's been pub­lished in var­i­ous lit­er­ary jour­nals and was award­ed the Mud­fish Annu­al Poet­ry Prize by Charles Sim­ic. She was own­er of Upchurch-Brown Book­sellers in Lagu­na Beach and past pres­i­dent of the Orange Coun­ty Chap­ter of PEN. She worked as edi­tor of var­i­ous trade mag­a­zines. She lives in San Clemente, Cal­i­for­nia with her husband.