I'm par­tic­i­pat­ing in a blog tour with sev­er­al great writ­ers, focus­ing on #MyWrit­ing­Process. Tama­ra Linse tagged me for this, and I usu­al­ly can't turn down FCAC vet­er­ans, so here goes. Check out Tamara's answers and look for mine next week.
Tama­ra Linse ~ writer, cog­i­ta­tor, recov­er­ing ranch girl ~ broke her col­lar­bone at three, her leg at four, a horse at twelve, and her heart ever since. She is the author of How to Be a Man, a lit­er­ary short sto­ry col­lec­tion. She lives in Wyoming, where she writes short sto­ries and nov­els. To sup­port her writ­ing habit, she also edits, free­lances, and occa­sion­al­ly teach­es. Find her on the web at www​.tama​r​alinse​.com.
What am I work­ing on?
Oh, I'm hav­ing such a great time! I'm work­ing on a young adult nov­el called Pride that's Pride and Prej­u­dice set in con­tem­po­rary Wyoming. My pro­tag­o­nists tend to be teenagers any­way, and so YA is a nat­ur­al fit for me. Plus, you wouldn't believe how well-suit­ed British clas­sics are to present-day adap­ta­tions. I mean, down to the very move­ments of the dia­log. Sure, it's dif­fer­ent lan­guage, but you can say exact­ly the same thing. Plus I've set it in Jack­son Hole. If you remem­ber, Pride and Prej­u­dice is a lot about class, and so Jack­son is per­fect because you have the well-off peo­ple fly­ing in for vaca­tion or they have sum­mer hous­es or win­ter ski con­dos, and then you have the locals who can't actu­al­ly afford to live in Jack­son. I'm think­ing about devel­op­ing a series called the Wyoming Chron­i­cles. The girls' YA nov­els will be rewrites of Pride and Prej­u­dice and Wuther­ing Heights, and the boys' YA nov­els will be rewrites of The Island of Dr. More­au and Dr. Jekyll and Mr. Hide. And they're so much fun to write!
How does my work dif­fer­ent from oth­ers of its genre?
Now that is a good ques­tion. What first leaps to mind is that I have two major influ­ences, the west­ern and lit­er­ary fic­tion. The genre of the west­ern hangs heavy over life in the West, even today, and peo­ple still hold it close to their hearts. Lit­er­ary fic­tion, on the oth­er hand, has always been close to mine because I'm inter­est­ed in try­ing to cap­ture the sub­tleties of lived expe­ri­ence, two peo­ple in a room and the small vio­lences and small kind­ness­es they do to one anoth­er. This is reflect­ed in the two writ­ers I admire most ~ Hem­ing­way and Vir­ginia Woolf. I love Hem­ing­way because he's our nat­ur­al inher­i­tance here in the West, and I love VW because she also tries to cap­ture home­ly inte­ri­ors and rela­tion­ships. So I guess you could say that I write lit­er­ary fic­tion but its set­ting of the con­tem­po­rary West is unusual.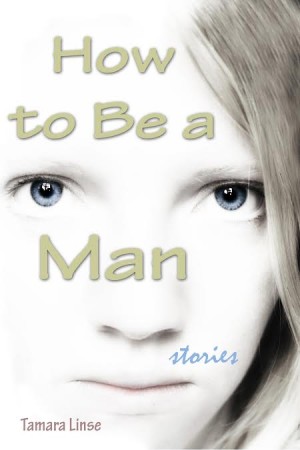 Why do I write what I do?
This ques­tion seems to imply a choice. I don't think we have a choice. Sure, we are drawn to cer­tain gen­res and types of writ­ing, but that's just it. We're drawn to it. It's inex­plic­a­ble some­times why we like cer­tain things and not oth­er things. Grow­ing up on a ranch, you would think I would love the Cow­boy Way and coun­try music and hors­es, but I don't. Or rather, I do and I don't. I'm deeply ambiva­lent about it. I take to heart the advice that your best mate­r­i­al is what makes you uncom­fort­able, what embar­rass­es you, what obsess­es you. All that stuff and the under­ly­ing psy­chol­o­gy fas­ci­nates me, obsess­es me, because of course it's the water around me, to quote David Fos­ter Wallace.
How does your writ­ing process work?
I avoid. I feel guilty. I think about it and cog­i­tate and work it out in my mind. I avoid some more. I think some more. Some­times the idea goes away. I have lots of ideas all the time, espe­cial­ly when I'm being pro­duc­tive, and so they're always slip­ping away from me. But then some­times I'm able to set bound­aries and tell the world to go to hell and start writ­ing. Get­ting start­ed is by far the hard­est part. Once I get going, it usu­al­ly just flows. I've thought so much about it that it car­ries me along and it's fair­ly final when it gets on the page. Some­times sto­ries will require major restruc­tur­ing, but usu­al­ly not. Nov­els on the oth­er hand almost always need major rewrites. Which sucks. I rewrite as I go too. I always reread and edit through what I wrote the last cou­ple of days before I start writ­ing that day's work. It helps with con­ti­nu­ity and also helps the work improve every day. Once I have a com­plete draft, I put it aside and then reread it. Okay, to be hon­est, I reread it obses­sive­ly until I can't any more. If I send it out, I reread it obses­sive­ly again. You know how it is ~ you're try­ing to see how oth­er peo­ple see it. Often, if I haven't read some­thing for a while, I get to think­ing about how bad it is, but then when I reread it I go, "Hey, this isn't near­ly as bad as I thought it was."