We couldn't afford bats so we scavenged,
bro­ken lengths of PVC pipes, crooked
sticks, hands, if that's all we had. Likewise,
instead of base­balls we used pinecones, dried
cow pies, rocks. One kid start­ed catching
frogs and smack­ing them into trees. We envied
his easy swing in duct-taped shoes, home-
cut hair, and worn-out clothes. None of us
were frogs so we didn't protest too much
oth­er than to let him always take bat when
he caught one. We hard­ly went to his house,
any­way, with its col­laps­ing roof, gun-collecting,
drug-addled mom's boyfriend. At least
he wasn't bury­ing cats and mow­ing their heads
off, did­dling his sis­ter, or telling us we'd, all of us,
nev­er escape the burn­ing lake we were born for.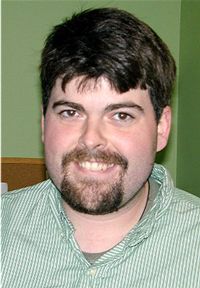 CL Bled­soe is the author of five nov­els includ­ing the young adult nov­el Sun­light, the nov­els Last Stand in Zom­bi­etown and $7.50/hr + Curs­es; four poet­ry col­lec­tions: Rice­land, _____(Want/Need), Anthem, and Leap Year; and a short sto­ry col­lec­tion called Nam­ing the Ani­mals. A poet­ry chap­book, Good­bye to Noise, is avail­able online at www​.righthand​point​ing​.com/​b​l​e​d​soe. Anoth­er, The Man Who Killed Him­self in My Bath­room, is avail­able at http://​ten​page​spress​.word​press​.com/​2​0​1​1​/​0​8​/​0​1​/​t​h​e​-​m​a​n​-​w​h​o​-​k​i​l​l​e​d​-​h​i​m​s​e​l​f​-​i​n​-​m​y​-​b​a​t​h​r​o​o​m​-​b​y​-​c​l​-​b​l​e​d​s​oe/. He's been nom­i­nat­ed for the Push­cart Prize 10 times, had 2 sto­ries select­ed as Notable Sto­ries by Sto­ry South's Mil­lion Writ­ers Award and 2 oth­ers nom­i­nat­ed, and has been nom­i­nat­ed for Best of the Net twice. He's also had a flash sto­ry select­ed for the long list of Wigleaf's 50 Best Flash Sto­ries award. He blogs at Mur­der Your Dar­lings, http://​clbled​soe​.blogspot​.com. Bled­soe reviews reg­u­lar­ly for Rain Taxi, Coal Hill Review, Prick of the Spin­dle, Mon­key Bicy­cle, Book Slut, The Hollins Crit­ic, The Arkansas Review, Amer­i­can Book Review, The Pedestal Mag­a­zine, and elsewhere.