You move around the house, a cord attached
to that spot on your back that no mat­ter how hard
you try to reach, you can­not reach. At the oth­er end,
the cham­ber. And you are so small; you heard the doctor
say you are 40lbs, so you're almost sure that it's not weight
that will trip the trig­ger. You fig­ured out that some things
come from deep inside of her and some things
don't, so you might be one of the out­side things
that make her not work the right way, but maybe
you could be a thing that does. You like when she
is hum­ming at the kitchen win­dow, light through
the screen pat­tern­ing gold on her taupe hair,
so you run in the woods for lessons from birds
on how to sing and how to fly (just in case).
The clouds look like warn­ing signs; you think
she might be a witch, pow­er so dark and magical
it could change the sky. Then the cord tugs
and the cham­ber spins. You run in circles,
for­get­ting all the birds told you, flap­ping your lit­tle arms
in des­per­a­tion, as she casts anoth­er spell on the sun.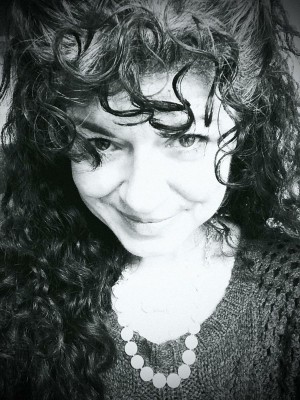 M.S. Lyle grew up on farm­land in the Watchung moun­tains of north cen­tral War­ren, New Jer­sey, She now lives and writes from Atlanta, GA, where she's also known to orches­trate the ancient art of wine impor­ta­tion over the high seas. She grad­u­at­ed from Les­ley Uni­ver­si­ty with an MFA in Cre­ative Writ­ing and is cur­rent­ly pol­ish­ing her first poet­ry man­u­script, "Recla­ma­tion." Her next project includes col­lect­ed essays and pho­tographs that chase Steinbeck's ghost across America.