They don't believe in women's rights
Or sci­ence data;
Break­fast prayers pro­vide their heights
Of thought, but only for the whites,
They see them­selves as south­ern knights
Who've got the Feds dead in their sights,
The brave Y'all Qaeda.
Our zealots are as bad as theirs–
A long parade of
Idiots who think affairs
Have gone to hell and no one cares
Except for them who think repairs
Require vio­lence and prayers
By brave Y'all Qaeda.
They car­ry guns so they won't fear
What they're afraid of:
A decent life of peace that's clear
Of weapons since the new frontier
Is mul­ti­cul­tur­al, peer-to-peer,
And not some fuck­ing buccaneer
From brave Y'all Qaeda.
They each remain a will­ing slave
To their cru­sade of
Being free to misbehave
With igno­rance and hate. But they've
Mis­un­der­stood what they should save:
Unarmed civil­ians are more brave
Than brave Y'all Qaeda.
The courage of civil­ian life
Is a cas­cade of
Moments of con­trol­ling strife
With which each situation's rife
With­out a gun or bomb or knife
So you can love your kids and wife–
Not brave Y'all Qaeda.
They're liv­ing in the Yel­low Zone
And in the shade of
Ter­rors we've already shown
Are liv­able — all peo­ple own
The same desires, and most have thrown
Their lot to see their chil­dren grown–
Not in Y'all Qaeda.
The time has come, you bloody fools:
Show what you're made of.
Build, instead of blow up, schools,
And teach and live by gold­en rules
Instead of hoard­ing gold and jewels.
Put down your weapons, pick up tools,
O brave Y'all Qaeda.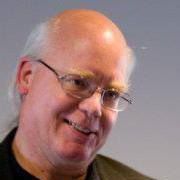 Not much is known about Mar­cus Bales except he lives and works in Cleve­land, Ohio, and his work has not appeared in Poet­ry or The New York­er.