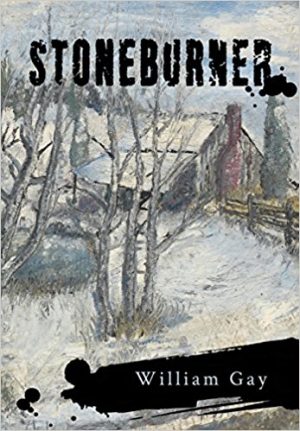 It's being released soon, accord­ing to the William Gay Archive and I think many of you will be inter­est­ed. Here's the description.
John Stoneb­urn­er, a jad­ed detec­tive, has aban­doned his office in Mem­phis to live on the banks of the Ten­nessee Riv­er. There he meets retired sher­iff, Cap Hold­er, who made a small for­tune after Hol­ly­wood pro­duced a movie based on his exploits clean­ing up the drug deal­ers in his rur­al coun­ty. Hold­er hires Stoneb­urn­er to hunt down his young girl­friend and a suit­case full of drug mon­ey after they dis­ap­peared at the same time. The inves­ti­ga­tion brings Stoneb­urn­er in con­tact with a fig­ure from his youth, Thi­bodeaux, now an unpre­dictable town drunk. Enslaved to their past indeed, the inter­twined tra­jec­to­ries and motives of Stoneb­urn­er, Hold­er, Thi­bodeaux and the young woman even­tu­al­ly col­lide in a crazed chase across Ten­nessee, Mis­sis­sip­pi, Alaba­ma, and Arkansas.
It's out of stock at Ama­zon right now because of last-minute changes, I've heard, but will be avail­able again soon.