This is one to check out. RB.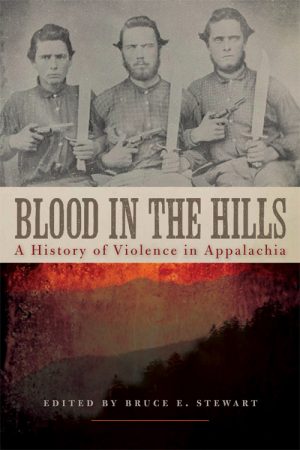 From Appalachi­an Today's Jes­si­ca Stump:
BOONE, N.C. — "Blood in the Hills: A His­to­ry of Vio­lence in Appalachia," which is edit­ed by Dr. Bruce E. Stew­art, asso­ciate pro­fes­sor in Appalachi­an State University's Depart­ment of His­to­ry, is now avail­able from the Uni­ver­si­ty Press of Ken­tucky in paper­back format.
The vol­ume fea­tures essays from experts in polit­i­cal sci­ence, his­to­ry and lit­er­a­ture that ques­tion the sup­pos­ed­ly innate bru­tal­i­ty of the Appalachi­an peo­ple, exam­in­ing cas­es with­in the region from the late 18th to ear­ly 20th century.
"Blood in the Hills" was orig­i­nal­ly pub­lished by the Uni­ver­si­ty Press of Ken­tucky in Novem­ber 2011 and is part of the press' New Direc­tion in South­ern His­to­ry series.
The press's web­site states, "Edi­tor Bruce E. Stew­art dis­cuss­es aspects of the Appalachi­an vio­lence cul­ture, exam­in­ing skir­mish­es with the native pop­u­la­tion, con­flicts result­ing from the region's rapid mod­ern­iza­tion, and vio­lence as a func­tion of social con­trol. The con­trib­u­tors also address geo­graph­i­cal iso­la­tion and eth­nic­i­ty, kin­ship, gen­der, class, and race with the pur­pose of shed­ding light on an often-stereo­typed region­al past."