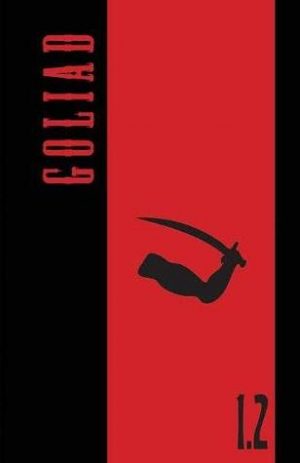 I pledge to post a lit­tle more, which means I have to have news to share or per­ti­nent info. You can find two recent sto­ries, one in Goli­ad Review, a long sto­ry I'm par­tic­u­lar­ly proud of at 9000 words, and anoth­er in Mys­tery Tri­bune. Oth­er­wise, I've added a page for my newest nov­el The Last Dan­ger, sequel to Ridgerun­ner, in which Matt Rid­er gets into even more trou­ble with the rene­gade Pittman clan and clings to his instincts to the detri­ment of near­ly every­one around him. Jay Gertz­man wrote up a nice pré­cis of the nov­el on Ama­zon if you care to look it up. I'll repro­duce some rel­e­vant bits here.
_Ridgerunner_, the first nov­el in this pro­posed tril­o­gy, showed Matt Rid­er as a man capa­ble of pro­tect­ing his fam­i­ly from the bel­liger­ent, bul­ly­ing Pittmans, who con­trol the region­al drug dis­tri­b­u­tion in upsate NY and PA. Matt con­fronts them with the steely (as in guns) res­o­lu­tion of a West­ern home­stead­er pro­tect­ing his domain from cat­tle­men who want to run him off it. Per­haps the name Matt Rid­er is meant to sug­gest this kind of clas­sic rur­al Amer­i­can inde­pen­dence, which came through vio­lence. The Pittmans kill Matt's broth­er and Matt has killed two of them. As _The Last Danger_ opens, Matt knows he is a hunt­ed man. He also knows, as anoth­er fight­er against crim­i­nal says, PI Phillip Mar­low says, "I was part of the nas­ti­ness now."
His broth­er, wife, and daugh­ter all won­der what Matt has become. Traps are many-lay­ered in this nov­el. The Pittmans have forced him to do drug runs. That at least pro­tects wife and daugh­ter. But Matt expos­es them, and his loy­al best friend, to increas­ing dan­gers as the nov­el pro­ceeds. So his des­per­ate need to pro­tect just increas­es a quick­sand-like immer­sion. His own vio­lence increas­es, and he rel­ish­es it. The more he tells him­self he is pro­tect­ing the fam­i­ly (which is his chief aim), the more his behav­ior makes that sin­cere con­vic­tion a Kafkaesque entrapment.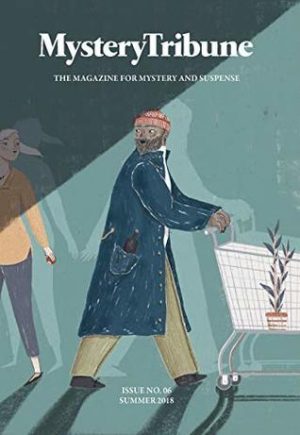 I hope to pub­lish even more in 2019, includ­ing a col­lec­tion of Kraj sto­ries as well as some poems and short sto­ries. I'll attend at least two, pos­si­ble three con­fer­ences in 2019, so get­ting to hang out and have a beer with some of you is a very real pos­si­bil­i­ty. Thanks for hang­ing in there with me, and here's hop­ing for the best in 2019