Book of Gaigemon, II.

This morning you bought plants to praise
your hands, stirrup leathers incase you decided to hang yourself.

The heat of a body swirls when it enters another. You might go mad

Wanting to resurface the dead, pull their bodies through
ginning ribs, pick their shadow-bones, birth their children.

A deer strangles herself on a wire. Hinges break. Door to Gaigemon opens.

The hunted boy breaks the wings off bees by the red barn.
Can I lick your straps, he says, what are you carrying?

Burrs. Stones. The will to eat both our ears.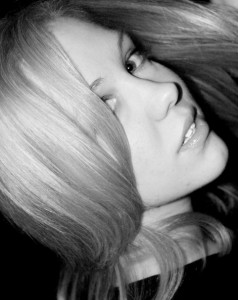 Shan­non Eliz­a­beth Hard­wick grad­u­at­ed with her Mas­ters in Fine Arts from Sarah Lawrence Col­lege in 2010. She recent­ly com­plet­ed her first full-length man­u­script of essays and poet­ry and has a chap­book in print. She writes in New York and Texas.