They stood out­side the open car­port, not mak­ing a move toward the old house, his Oldsmo­bile cov­ered in a thick lay­er of dirt and dust. "We have to go in," Robert told her.
"I know. I don't want to," Pen­ny said.
"We need to try."
"You always say that."
"At first, I went it but then it start­ed to smell dif­fer­ent." she said. "Then it was just weird, as if the house would nev­er feel right."
"I guess," Robert said walk­ing into the shad­ows where the car was plant­ed. "Well we could get a com­pa­ny to do it. We can hire a mov­ing com­pa­ny, place every­thing in stor­age and then have a real­tor go in."
"It can be real fix­er-upper," she said.
"Might be the way to go. At least we would be done with it." He was rub­bing the trunk of the Olds with his hand, smear­ing the grime.
"Give me a sec­ond," she said and lit a cig­a­rette. "Sor­ry," she said.
"You doing that again?"
"You know I haven't want­ed one for so long, but when I woke up today I knew I need­ed one. So shut up about it, ok?" She looked down, didn't make eye con­tact with him. "I know we have to sell it but I feel like I'm betray­ing him."
"Yes," he said into the sharp wind, which blew dust into his nose. He fought off the urge to sneeze.
"You're not lis­ten­ing, are you?" she said.
"No, just think­ing about how bad a dri­ver Dad was. Remem­ber when he final­ly gave up dri­ving. He went to go to church and head­ed west on Route 9 instead of east. He drove until he hit New York state. He lost his mind."
"At least it hap­pened quick­ly." She puffed down to the fil­ter and threw the stub onto the dri­ve­way. "Come on, let's have a look inside."
They entered the unlocked door walked past the a bath­room, the car­pet near his chair stiff from his blood, fol­lowed up by clean­ing flu­id. The stains were the last things ever cleaned in the place. Dust par­ti­cles danced as the sun's rays touched where his reclin­er used to sit before it was tossed. On the adja­cent table was a pair of read­ing glass­es, their frames held togeth­er by a balky shape of scotch tape at the nose and the tele­vi­sion remote.
"I remem­ber get­ting the call like it was yes­ter­day," he sighed.
"Not yes­ter­day, but per­haps a week ago," she said while his eyes dart­ed around the cor­ner to a stair­case that led to the bed­room where she slept as a kid. Some papers were on the bot­tom step.
"Ok. Do you want me to make some calls tomor­row?" she asked.
"No, I'd bet­ter take care of it." He reached behind the sofa for an old bot­tle of scotch.
"You doing that again?" she asked.
"It's been a long time," he said.
"Please John, leave that here," she said. "We'll have din­ner on the way home. Remem­ber the old place up the street on the corner?"
"Willoughby's? That hasn't been there for years."
"Maybe there is a new place we can try."
"OK," he said and placed the bot­tle back after a slug. "We've been here for a bit."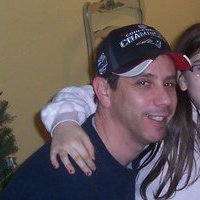 Tim­o­thy Gager is the author of eight books of short fic­tion and poet­ry. His lat­est Treat­ing a Sick Ani­mal: Flash and Micro Fic­tions (Cer­ve­na Bar­va Press) fea­tures over forty sto­ries, many pre­vi­ous­ly pub­lished in var­i­ous lit­er­ary mag­a­zines. He has host­ed the suc­cess­ful Dire Lit­er­ary Series in Cam­bridge, Mass­a­chu­setts every month for the past ten years and is the co-founder of Somerville News Writ­ers Fes­ti­val.
His work has appeared in Night Train, McSweeneys, Hobart, Twelve Sto­ries, Word Riot, Skive, Dogz­plot, Six Sen­tences, 55 Word, Mon­key­bi­cy­cle, The Bin­na­cle, Thieve's Jar­gon, Long Short Sto­ry, Zygote in My Cof­fee, Fried Chick­en and Cof­fee, Slurve, Poor Mojo's Almanac, Tues­day Shorts, The Leg­endary, Verb­Sap, The Smok­ing Poet, Write This Mag­a­zine, Fur­ther Fen­way Fic­tion, The Blood Orange Review, Poems for All, Right Hand Point­ing, GUD, Boston Poet­ry Jour­nal (Bad Ass Edi­tion), Edi­fice Wrecked, Blue Print Review, Barn­storm, Lit Up Mag­a­zine, Spare Change, Del­mar­va Review, Third Lung Review, Poesy and Ibbet­son Street . He has had over 200 works of fic­tion and poet­ry pub­lished since 2007 and of which eight have been nom­i­nat­ed for the Push­cart Prize.