It's a poor town. Garbage piles up on side­walks, burst­ing out of split bags, sour and milky donut shop cof­fee run­ning in brack­ish rivers to the curb. Nobody comes to pick up the garbage, or some­times they do, not every week: there are strikes, lay­offs, nobody knows. Peo­ple would com­plain, but who would they com­plain to? No one owns these hous­es, or maybe some­one does, but he doesn't live here.
It's a poor town. Skin­ny cats slink through over­grown grass on the edges of pot­holed park­ing lots that have seen too many win­ters. The park­ing lots are nev­er full. The store signs have let­ters miss­ing. Their win­dows are plas­tered over. Out of Busi­ness. Going Out of Busi­ness. Sad­dest of all, sun-fad­ed and once hope­ful: For Lease. The peo­ple in this town don't shop. They have no mon­ey. But of course this isn't true. Peo­ple shop. They take their pay­day loans against a pay­day that might in the­o­ry arrive some­day and buy dead men's sweaters, recon­sti­tut­ed mat­tress­es, watered-down paint. They shop where the poor shop, Only a Dol­lar, Fam­i­ly Dol­lar, Dol­lar Daze, Dol­lar Knights, Dol­lar Demen­tia, Fist­ful of Dol­lars, Dol­lar Dol­lar Dol­lar. They eat dent­ed cans of can­died yams, box­es of pow­dered milk with labels in a lan­guage they can't read, failed mer­chan­dis­ing exper­i­ments pulled from the shelves of rich people's delis after their expi­ra­tion date. Squid ink ramen noo­dles. Pome­gran­ate coffee.
It's a poor town. Peo­ple smoke. You see their tired arms dan­gling out the win­dows of their aged, blast­ed-look­ing Amer­i­can cars, trail­ing tox­ic clouds. You see their faces and you know: they are the faces of peo­ple for whom the worst has already happened.
It's a poor town and a warm night and there is a boy sit­ting on the cracked cement stairs of a shut­tered lunch­room, his fin­ger on a plas­tic straw, twirling an emp­ty soda can on its axis. Some­where, not too close, a dog barks. A dusty-blue Cadil­lac dri­ves by, win­dows open. A song flies out, sweet and breath­less, urgent with desire. The singer a young black man, dead at an ear­ly age, like this boy's broth­er, last year; like the boy him­self, next year, or next month, but that's not in this song now, in this voice that yearns and still believes. The boy looks up. Some­thing guard­ed and old slips from his face. The song ris­es into the ear­ly sum­mer dusk, the same here as anywhere.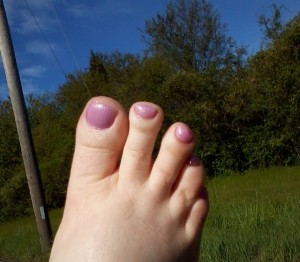 Kathryn Kul­pa is believed to be indige­nous to Rhode Island, although her true ori­gins and pur­pose are shroud­ed in mys­tery. Her short sto­ry col­lec­tion, Pleas­ant Drugs, is a pop­u­lar item with shoplifters, who may or may not find what they seek in its pages.