There were too many well-marked and paved roads
For it to be Small Town Amer­i­ca. Was only wanting
The antique store with the rib­boned-off rock­ing chair
In which the very Martha Wash­ing­ton once perched,
Or just some­thing eas­i­ly iden­ti­fied as quaint
By the cam­era-slung and tube-socked visitors.
For redemp­tion, there were mom-and-pop diners,
Bot­tom­less cups of cof­fee, boys drinking
Blue Moon on back porch­es, and, in the summer,
As if import­ed by the tourism coun­cil, the insects
Saw­ing night­ly at their vio­lin legs.
Rained some­times, too: the weath­er clearing
The accu­mu­lat­ed dust and bore­dom of late July.
But what I remem­ber best were the women out front
Hal's Sand­wich Shoppe – the last two let­ters of which
Were tacked on stu­pid­ly by his son, Har­ry, years back –
The women out front in shawls: real good
At glu­ing their judg­ment to anything
That they thought deserved it and a lean tongue.
Each year, one girl grew fat with the warm­ing months,
Her boy always long gone or off to the war.
Poor Lily last August, Stephanie with the midriff. Fates
Of this small place, the porch bound women
Hon­ey-stuck their eyes. Forc­ing each girl
To endure. The chairs creaked and signs swung,
The expan­sion in that swelling New Hamp­shire heat.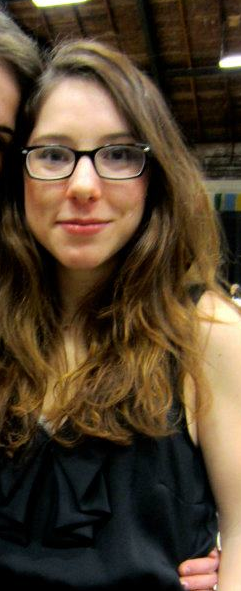 Alana Fol­som grad­u­at­ed from Bates Col­lege in 2012 and cur­rent­ly lives in Jamaica Plain in a large house that appears to be far out­side her means.