Homage to Jamaica Kincaid
Don't smoke cig­a­rettes, and if you do, nev­er smoke in the house or on a date; and by all means don't walk while smok­ing or you'll look trashy; don't drink till you're twen­ty-one, and not much then, some boy will try to get into your pants and there you'll be—unmarried and a baby to raise. Open the door for the per­son behind you, whether it's a girl or boy; there's no sub­sti­tute for good man­ners, it means good breed­ing; when­ev­er you leave, be sure Black­ie has water in the back­yard and front. Always answer the phone on the sec­ond ring; the first makes you look too eager, no sought-after girl wants to look eager; the third ring makes you look lazy, a sign you'll be fat one of these days; and work on bak­ing your bis­cuits, just nev­er eat them or you'll be big as a house. Always be sweet as pie to the post­man, Blackie's bit­ten him twice; nev­er con­tra­dict your father, espe­cial­ly when he comes home from work; after he's had two bour­bons and fin­ished the news, then you can talk. Always close the door to your bed­room; you nev­er know when a workman's in the house, and if he sees your bed, he'll think you're a loose girl and start talk about you. Don't let air escape in pub­lic; it shows you were raised in a barn; bathe once a day, and if you can't, always take a whore's bath; a lady nev­er smells, and that goes for deodor­ant too. Don't spit in pub­lic; a lady nev­er spits when she can be seen, and if you have a piece of chick­en you can't swal­low, excuse your­self and spit it in the toi­let. Pay atten­tion to the preach­er on Sun­day; if his wife catch­es you look­ing off, she might think you're tired from fool­ing around Sat­ur­day night and start talk­ing about you. Take the house key when­ev­er you leave; you nev­er know when your father or I may run out; and nev­er on your life have a boy inside this house unless one of us is here. Boys are out for one thing, and if you're that kind of girl, you're going to wind up like your cousin Lynette—unmarried and a baby to raise.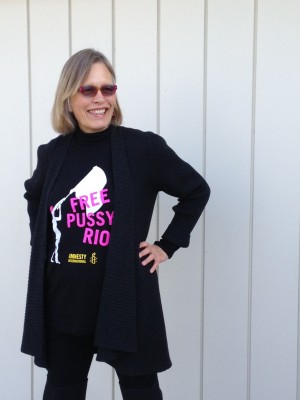 Chel­la Cour­ing­ton is a writer and teacher. With a Ph.D. in Amer­i­can and British Lit­er­a­ture and an MFA in Poet­ry, she is the author of four poet­ry and three flash fic­tion chap­books. Her poet­ry and sto­ries appear in numer­ous antholo­gies and jour­nals includ­ing Smoke­Long Quar­ter­ly, Nano Fic­tion, The Los Ange­les Review, and The Col­lag­ist. Her recent novel­la, The Some­what Sad Tale of the Pitch­er and the Crow, is avail­able at Ama­zon. Reared in the Appalachi­an South (North Alaba­ma), she now lives in San­ta Bar­bara, CA, with anoth­er writer and two cats.