(orig­i­nal­ly pub­lished in Cam­roc Press Review)
The scent of a woman
lingers in her kitchen
like her sig­na­ture sauce
sim­mer­ing until it steams
win­dows damp on an autumn
day. Lingers in her children's
bed­rooms like her read­ing voice
or mem­o­ries of ten­der kiss­es planted
on pre­tend­ing-to-sleep faces.
The scent of a woman
lingers everywhere
her hus­band turns,
fam­i­ly photos,
the too-big-now bed,
her hairbrush
abandoned
on the bureau.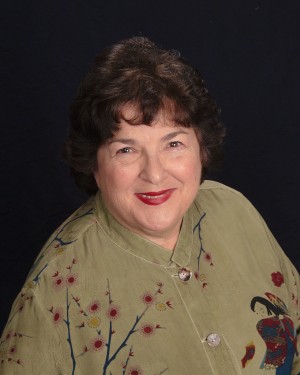 Diana Rosen is a jour­nal­ist with hun­dreds of mag­a­zine, news­pa­per, and online arti­cle cred­its; author of 10 non­fic­tion books and co-author of three oth­ers. Her poems and flash fic­tion have appeared in many pub­li­ca­tions includ­ing the print jour­nals: Final­ist for the 2006 VERY Short Sto­ry Con­test in Lunch Hour Sto­ries, RATTLE, LUCIDITY, con­volvu­lus, and PDQ, and in online jour­nals, http://​inter​gen​er​a​tiona​month​.org (Hon­or­able Men­tion, 2015), www​.miri​amswell​.word​press​.com, www​.writ​er​stribebooks​.com, www​.verse​-vir​tu​al​.com, and two forth­com­ing in 2016 in www​.poet​ic​di​ver​si​ty​.org Her work has also appeared in the antholo­gies: "Kiss Me Good­night, Sto­ries and Poems by Women Who Were Girls When Their Moth­ers Died." "BOLD INK, Col­lect­ed Voic­es of Women and Girls," and "Those Who Can….TEACH: Cel­e­brat­ing Teach­ers Who Make a Dif­fer­ence," among others.