You've seen her before
serv­ing greasy fried pota­toes at Denny's,
clean­ing rooms at Motel 6, or
sell­ing gas and cig­a­rettes at Mini-Mart.
One day she'll mar­ry a boy
Who stacks lum­ber at Home Depot,
lays car­pet or dri­ves a tow truck
and knows how to fix her Monte Carlo.
They'll have a wed­ding with keg beer,
then a divorce, a cou­ple of babies in between.
After that she'll get a sit­ter on Fridays,
go out with her girl­friends to have a few beers,
shoot some pool, lis­ten to Kei­th Urban
on the juke­box and dance with a new boy
who's build­ing a mon­ster truck
in his mother's back yard.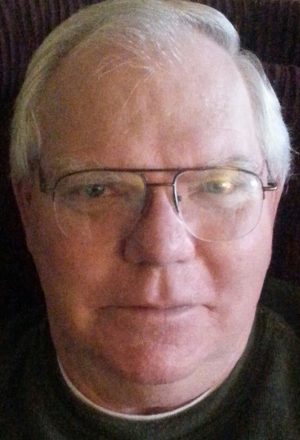 Hav­ing grown up in rur­al Michi­gan, David Jib­son now lives in Ann Arbor where he is an asso­ciate edi­tor of Third Wednes­day, a lit­er­ary arts jour­nal, a mem­ber of The Crazy Wis­dom Poet­ry Cir­cle and The Poet­ry Soci­ety of Michi­gan. He is retired from a long career in Social Work, most recent­ly with a Hos­pice agency. He sees "sto­ry" as the most impor­tant ele­ment of his poems.